The month of June is known globally as World Pride Month, a month that celebrates and brings awareness to the LGBTQIAP+ community. In South Africa, Pride Month takes place in October, but throughout the month of June, much light is cast onto our colourful community through mainstream media and it doesn't stop there. This June marks the first South African Intervarsity Pride Month Collaboration!
This will be the biggest and most exciting intersection of queer organisations with QueerUs, RainbowUCT, Activate WITS, Up&Out and Specturm all coming together throughout World Pride Month. This will in no way commercialise the LGBTQIAP+ community or use the community to benefit separate parties. We all know Rainbow capitalism during the month of June is an ongoing issue. However, this is purely a collaboration for the community, by the community to help raise awareness for, and celebrate our Pride.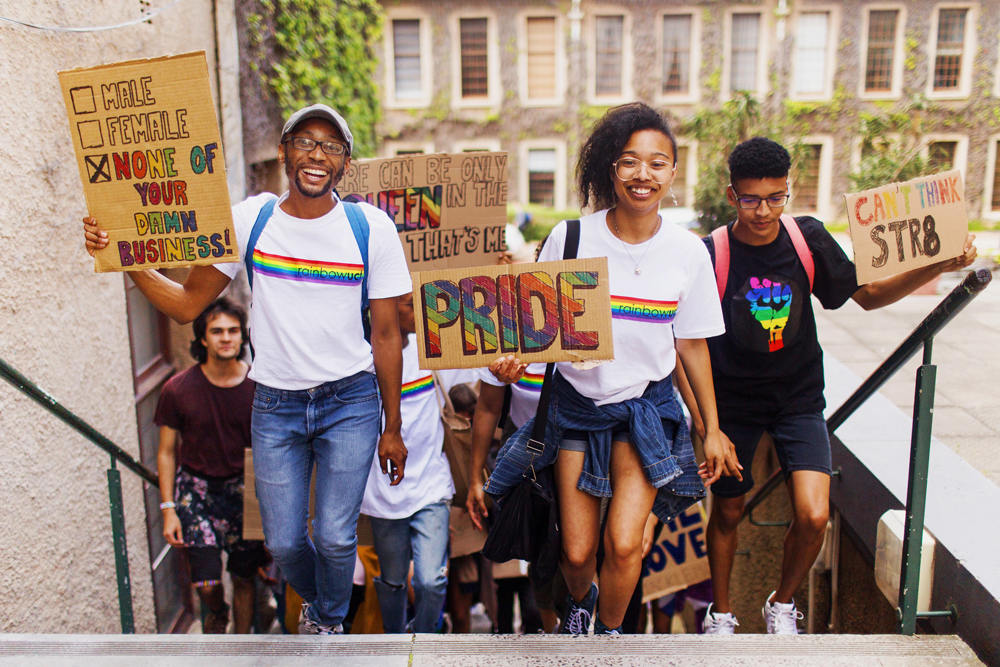 If there is one thing that this global pandemic has truly taken away from us, it is a sense of community. Consider this: for many members of the LGBTQIAP+ community, who are excluded and made to feel unwelcome and accepted in their home environments, a virtual sense of union is the little that will go a long way. Add onto that the people will feel seen, acknowledged, and loved in a world that usually pushes them to the side? All I see here is a recipe for success in bringing smiles to people's faces.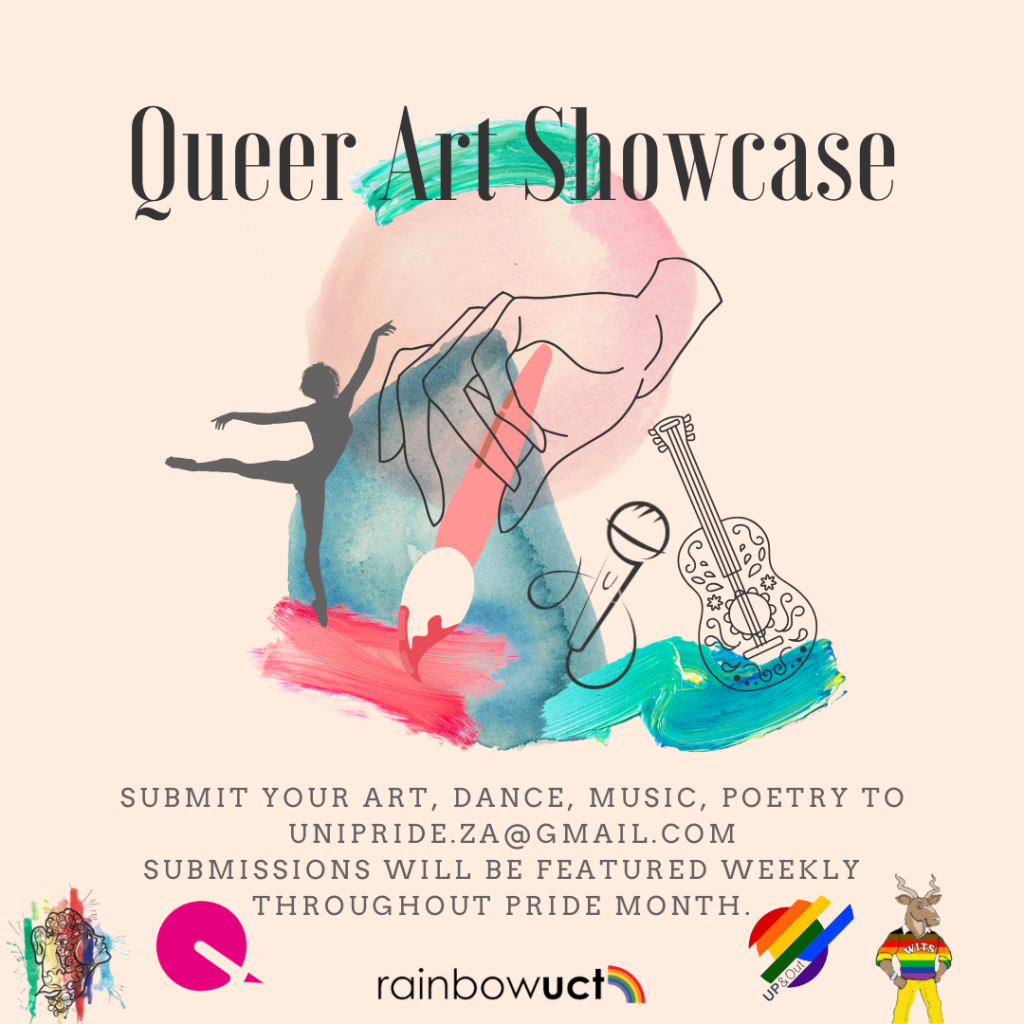 Look out for the first event which is already underway and will continue throughout the month of June which is the Queer Art Showcase where queer art will be showcased weekly! Engage in this showcase by following the prompts on the social media links which will be linked. You can also just watch and support as part of the community or as an ally. Simply log onto Instagram and search for queer.us or spectrum.tygerberg (both Stellies), rainbowuct (UCT), activate_wits (Wits) and tuks_upandout (UP).
The promo visuals provided by Reatile Maphoto